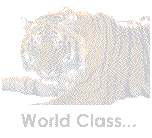 NIH Awards First Eureka Grants for
Exceptionally Innovative Research


(NIH) The National Institutes of Health (NIH) has awarded $42.2 million to fund 38 exceptionally innovative research projects that could have an extraordinarily significant impact on many areas of science. The grants, the first made in a new program called EUREKA (for Exceptional, Unconventional Research Enabling Knowledge Acceleration), help investigators test novel, often unconventional hypotheses or tackle major methodological or technical challenges.
"EUREKA projects promise remarkable outcomes that could revolutionize science," said NIH Director Elias A. Zerhouni, M.D. "The program reflects NIH's commitment to supporting potentially transformative research, even if it carries a greater than usual degree of scientific risk."
EUREKA researchers will receive direct costs of approximately $200,000 per year for up to four years, subject to the availability of appropriations. Among the new grants are projects that seek to:
Reprogram adult cells to resemble embryonic stem cells using a new approach, enabling scientists to create patient-specific cells for treating a variety of degenerative diseases without the risk of inducing cancer. Tanja Dominko, Ph.D., Worcester Polytechnic Institute, Massachusetts

Develop an RNA-based strategy for getting material into the brain without the need for a direct injection. Beverly L. Davidson, Ph.D., University of Iowa, Iowa City

Create an entirely new way of studying cells and organisms using light and a light-sensitive molecule to instantly degrade proteins. Russell N. Van Gelder, M.D., Ph.D., University of Washington Medical Center, Seattle
"EUREKA is an experiment in how to attract, identify, and support particularly creative approaches that, if successful, could move science forward dramatically," said Jeremy M. Berg, Ph.D., director of the National Institute of General Medical Sciences (NIGMS), which led the development of the EUREKA program.
"One way EUREKA does this is through a specialized application and review process focusing on the significance and innovation of the proposal."
In addition to NIGMS, the other NIH components funding EUREKA projects are the National Institute of Neurological Disorders and Stroke, the National Institute of Mental Health, and the National Institute on Drug Abuse.